Home >
Mareeba Multicultural Festival
Click on Map Icons to View More Info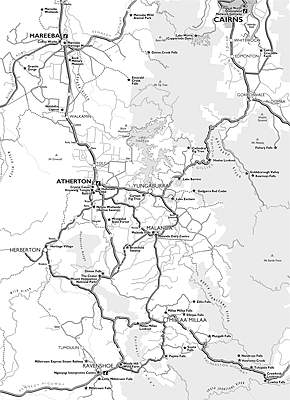 Top 10 Articles
4WD Safaris
Atherton Tablelands
Atherton Township
Australian Coffee Centre
Be Cass-o-wary!
Billy Tea Bush Safari
Birdworld Kuranda
Chillagoe Town & Caves
Crater Lakes
Curtain Fig Tree
Tablelands Region Guide
Click Images to view gallery for this subject
Mareeba Multicultural Festival
Updated: 03-Feb-2014
Mareeba Multicultural Festival : 30th August, 2014

Since 1998, the annual Mareeba Multicultural Festival has grown in popularity as the quality of activities becomes richer and more diverse. The first few festivals concentrated on singing, dancing and poetry. As the years have gone by, performances organised by particular ancestry groups have many members from other cultural backgrounds. This has had flow on effects in terms of friendships and networks established.

Mareeba is a showcase for the rest of Australia, particularly rural Australia for harmony, goodwill and the celebration of unity in diversity.

The program starts at 10 am with a parade, followed by non-stop entertainment including Aboriginal, Torres Strait, PNG, Filipino, Italian, Spanish, Albanian, Greek, Polynesian and Australian performers.
Food stalls and craft stalls from a range of cultures, and the perfect weather in Mareeba at this time of the year, make this a day out not to be missed.
The program ends at 6pm. Admission is free with a range of donated prizes drawn throughout the day. Winners must be present at the time of the draw.
This is a chance for visitors to attend a major local community event.
The Mareeba Shire is home to people from some 64 different nationalities and cultural backgrounds, who have lived in harmony for many years before "Multiculturalism" became popular. The festival highlights this diversity and harmony.
Last year, the Multicultural Festival attracted around 6,000 people who enjoyed a day of entertainment, from more than 30 cultures, in perfect weather.
To potential participants: The Mareeba Multicultural Festival showcases local regional performers who volunteer their time and their skills to celebrate their cultural backgrounds. The focus of the festival is to benefit the local region and so stallholders consist only of non-commercial, not-for-profit local cultural and service groups.
The Mareeba Multicultural Festival is a not-for-profit event relying on donations from local and regional businesses and on government funding. We welcome any individuals or groups from the Tablelands Regional Council or wider region wishing to perform or set up a stall.
Edit This Page
Edit Page Content
Post Comment