Accommodation Specials!





Mount Quincan Crater Retreat Surprise your loved one with a romantic getaway.
Double spa & wood fire
*Country breakfast provisions
*Fresh muffins on arrival
*Port and chocolates
*Fresh Tableland roses
*Fluffy bathrobes and booties
*DVD and CD library
*Binoculars & bird identification book
*Undisturbed privacy plus lots of other little extras to add to that special getaway

Perfect to unwind!


*Based on 3 or 4 night midweek special
Stay between now and 31/March/2018





Crater Lakes Rainforest Cottages offer self-contained cottages with spa bath and wood fire. Located 1hr from Cairns.
STAY LONGER & SAVE
*Close to Lake Eacham
*Close to Yungaburra

COUPLES ESCAPE
THEMED COTTAGES

Based on 5 night stay
Stay between now and 31/March/2018





Lake Tinaroo Terraces offers simple, stand-alone lodges and ensuite rooms nested in lush landscaped surroundings with lake frontage. The property is ideal for families, friends, or couples on a budget.
Great Fishing!
2 BEDROOM LODGES


LAKE TINAROO
ABSOLUTE LAKEFRONT

Stay between now and 31/March/2018
Viewing 1 to 3 of 3 packages
Page 1
Cape Trib, Reef, Waterfalls Backpacker






6 NIGHTS BACKPACKER ACCOMMODATION
2 DAY 1 NIGHT WATERFALLS ADVENTURE
OUTER BARRIER REEF | SNORKEL FROM CAIRNS
2 DAY 1 NIGHT CAPE TRIBULATION
MOSSMAN GORGE | DAINTREE RIVER CRUISE

BASED ON
1 ADULT
6 Night Cape Trib, Reef & Waterfalls Backpacker package includes Cape Tribulation, Crater Lakes, Reef & Waterfalls Backpacker circuit is fantastic fun and a budget saver! Escape city life and go wild as you embark on a unique journey into World Heritage Listed Rainforest. Canoe in jungle crater lakes, snorkel the reef and spot turtles...
...
more info
7 Night Coutry Town Getaway






7 NIGHTS AT BABINDA QUARTERS
RETURN TRANSFERS FROM CAIRNS
COUNTRY TOWN
SWIMMING HOLES & WATERFALLS
BICYCLES, OLD MOVIE THEATRE

$400
BASED ON
1 ADULT
Stay at the Heritage listed "Babinda Quarters" with our 7 Night Babinda Getaway Package. Perfect for pensioners coming North to enjoy our beautiful tropical climate, musical people who like to have an afternoon jam session and artistic types looking for some Rainforest swimming holes with boulders to laze on. Stay in a lovely little North Queensland town complete with old picture theatre!
...
more info
4 night Outback, Reef & Rainforest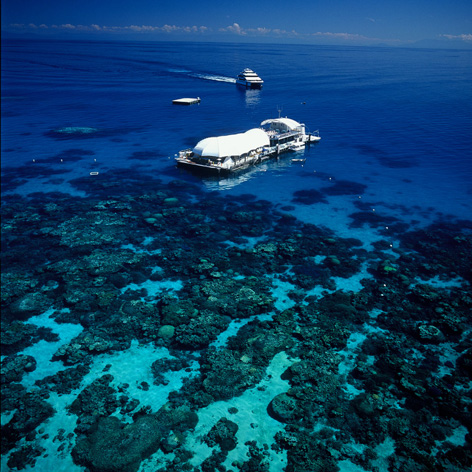 4 NIGHTS @ THE HOTEL CAIRNS & BREAKFAST
LUXURY GREEN ISLAND & OUTER REEF TOUR
EXPLORE CHILLAGOE CAVES & OUTBACK
4WD SAFARI TO CAPE TRIBULATION
FAR NORTH'S UNPREDICTABLE BEAUTY

BASED ON
1 ADULT
It's time to EXPLORE Australia's Outback & ancient caves, rebalance at Cape Tribulation and refresh in our crystal clear waters at the Great Barrier Reef. Our unique Outback, Reef and Rainforest package gives you the opportunity to explore World Heritage-listed wilderness, dive with technicolour fish and explore the Far North's unpredictable beauty ...more info
Viewing 1 to 3 of 3 packages
Page 1
Whats Hot!
Travel Tools
Whats Hot!